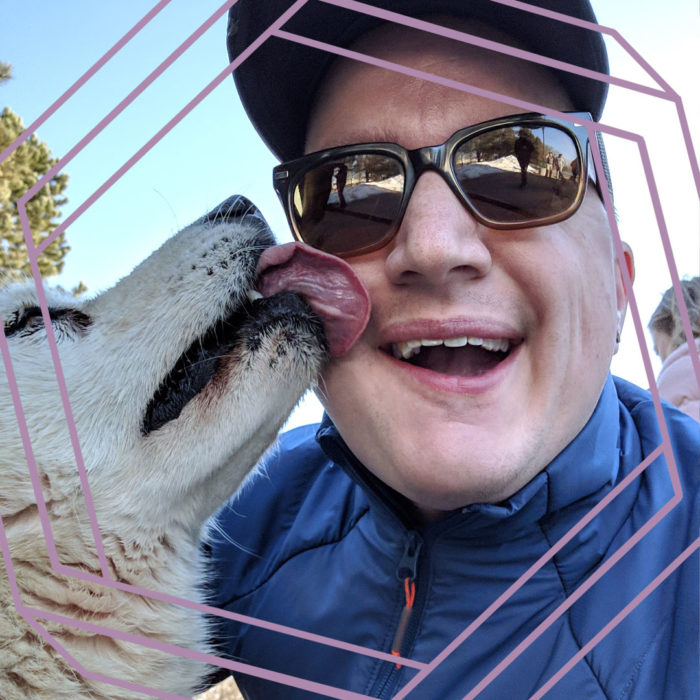 Steve talks ulcerative colitis, primary sclerosing cholangitis, liver transplants and ostomies.
Listen on: Apple Podcasts | Android | Google Podcasts | Stitcher | Spotify
Transcript
I'm Brianne Benness and this is No End In Sight, a podcast about life with chronic illness.
So first off, I have something really exciting to share with listeners who don't follow me on twitter or instagram. Well, I'm excited to share it with everyone, but folks who follow me on social probably already know. Anyway, I've been wanting to start a written component of No End In Sight for quite a while. A place for personal writing that aligns with the types of stories you hear on this show: you know, honest accounts of chronic illness without advice or moralizing or anything like that. And this month I finally set it all up on Medium. So if you head to Medium.com/No-End-In-Sight, you'll find an introduction to the publication and some longer diagnosis stories alongside some shorter stories that capture moments in life with chronic illness.
Because of the way that Medium works, some of the stories will appear to be behind a paywall. But at the bottom of each post, you'll find a link to the next story in the collection. This link will let you bypass the paywall so that you don't need to give Medium any money if you don't want to. And if none of this makes sense right now, that's okay. Just know that you don't have to spend any money to read these stories.
Anyway, here's a quick reminder that I have a patreon campaign, which is a really simple way for listeners to support the show financially on a monthly basis. So if you've been enjoying the show and you also have a couple bucks to spare, I'd be so so grateful if you'd sign up as a patron at patreon.com/noendinsight. I just hired someone to help me with my big transcript backlog, and patreon contributions are making it possible for me to do that. And I want to thank my two newest patreon supporters, Patti and Allison. Thank you both!
This week I'm talking to Steve about ulcerative colitis, primary sclerosing cholangitis, liver transplants and ostomies. We cover a lot of ground!
Before we start, here's my disclaimer:
This podcast is not intended as a substitute for professional medical advice, diagnosis or treatment. Make sure you talk to your practitioner about any questions or symptoms.
[interview transcript coming soon]
Thank you for listening to episode 54 of No End In Sight!
You can find Steve on twitter @BLS207 and you can find me on instagram and twitter @bennessb. And of course you can find this show on instagram @no.end.in.sight.pod. I post pretty regularly to stories and I've even been posting to the main feed lately! I share a lot of the Medium posts on stories as well, so it's a good place to find out when new stuff comes out.
And don't forget to check out the new No End In Sight medium collection! In fact, Steve has a story coming out about the sick tax in the next couple days, it's a good case of incidental great timing.
As usual, don't forget that I have a small Facebook Group called Chronic Hustlers for people living with chronic conditions who are self employed. It's quiet but growing, and you'll even find a few podcast guests in the group.
And finally:
This podcast is supported by my cross stitch company, Digital Artisanal. When I'm up for it, I make simple modern patterns that you'll actually want to hang in your home. I've got some fun fall patterns in the shop, and dozens of very simple icons that you can customize to your heart's delight. I'd love it if you checked us out at digitalartisanal.com.