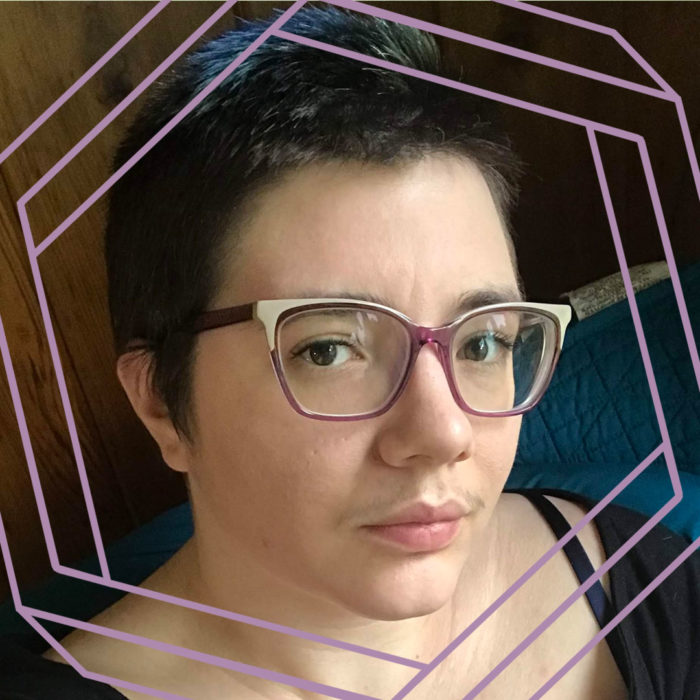 Suzanne Lahna talks chronic migraine, medication side effects, and making hay while the sun shines.
Listen on: Apple Podcasts | Google Podcasts | Spotify | Stitcher | RSS
Transcript
I'm Brianne Benness and this is No End In Sight, a podcast about life with chronic illness.
First off, I want to thank my new patrons Meredith and Sari! My patreon campaign is a really simple way for listeners to support the show financially on a monthly basis. So if you've been enjoying the show and you also have a couple bucks to spare, I'd be so so grateful if you'd sign up as a patron at patreon.com/noendinsight.
And I totally understand that financial support is not feasible for a lot of people, so if you've been enjoying the show, I'd also be incredibly grateful if you left a review on Apple Podcasts to let other people know what to expect. Reading reviews from listeners really seriously warms my heart and of course potential listeners read them too.
This week I'm talking to Suzanne Lahna about chronic migraine. Suzanne shares their story and we also talk about the usual topics like navigating healthcare, trying to work, and the ways that chronic illness can reshape your identity.
There are a couple moments in this episode where google hangouts was causing havoc with lag and other connection issues. I've cut most of that out but I'm sure you'll notice the residue. Technology, what can I say.
As a quick content note, Suzanne does briefly mention suicidal ideation in passing while talking about a friend of theirs. But the focus of that conversation is fighting the instinct to reassure people that things will get better with physical or mental health, when that's just not always the case.
Before we start, here's my disclaimer:
This podcast is not intended as a substitute for professional medical advice, diagnosis or treatment. Make sure you talk to your practitioner about any questions or symptoms.
[interview transcript coming soon]
Thank you for listening to episode 60 of No End In Sight!
You can find Suzanne on twitter @SueLahna and instagram @anandronamedsue. You can find me on instagram and twitter @bennessb. And of course you can find this show on instagram @no.end.in.sight.pod.
Plus, don't forget to check out the new No End In Sight collection on Medium where you'll find stories and essays about life with chronic illness. The medium collection also took a short hiatus while I was sick earlier this month but I've got a lot of great stories in that queue too that should be coming out soon. You can find that at medium.com/no-end-in-sight.
As usual, don't forget that I have a small Facebook Group called Chronic Hustlers for people living with chronic conditions who are self employed. It's quiet but growing, and you'll even find a few podcast guests in the group.
And finally:
This podcast is supported by my cross stitch company, Digital Artisanal. When I'm up for it, I make simple modern patterns that you'll actually want to hang in your home. I've got some dozens of very simple icons that you can customize to your heart's delight. I'd love it if you checked us out at digitalartisanal.com.