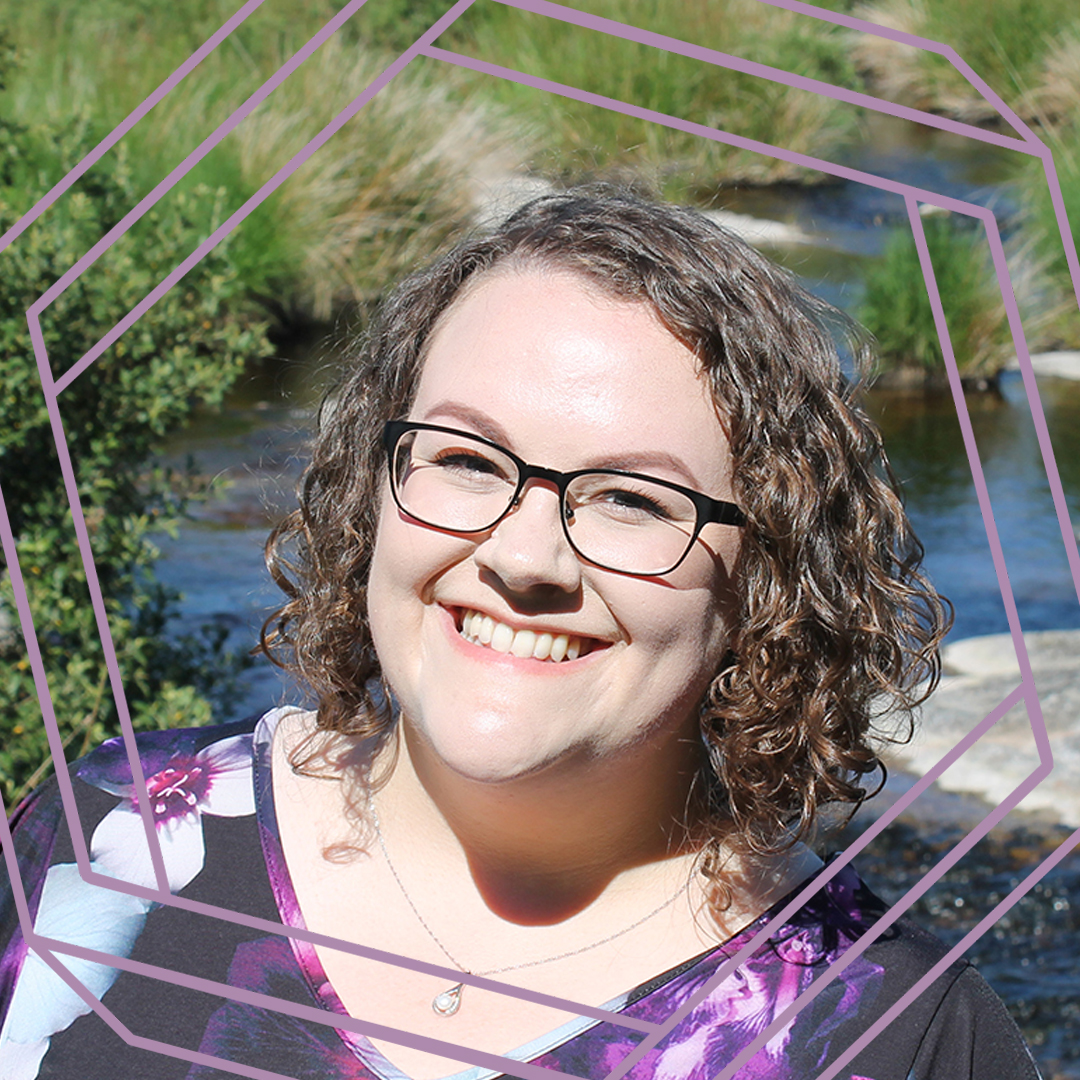 Sarah Keeley talks PCOS, IBS, fibromyalgia, ME, chronic migraine, and the choices we can make about mindset and chronic pain.
Listen on: Apple Podcasts | Android | Google Podcasts | Stitcher | Spotify
Transcript
Hi, I'm Brianne Benness and this is No End In Sight, a podcast about life with chronic illness.
You might have noticed that we've got a brand new logo in your podcast app! I'm pretty jazzed about it, and it will eventually be followed by new graphics on instagram and a website refresh. So keep your eyes open for all these fancy updates!
We also received a new apple podcasts review this week from ericalumich, that said "Relatable and interesting! I love this podcast as I also have a chronic illness and with every story there is something to learn about others with similar or very different chronic illnesses. I think the questions and issues that we all have are really relatable from family to how we deal with our jobs." So thank you Erica!
If you've been enjoying the podcast so far, then I'd be so grateful if you'd take a second to leave a review on apple podcasts, or share your favorite episode on social media, or text a friend who you think might need to hear these. I think our stories are important, and powerful, and I'd love it if you could help me share them.
Today I'm talking talking to Sarah Keeley about IBS, PCOS, fibro and ME, and chronic migraine. Sarah talks about what labels and diagnoses have meant to her at different times in her life and the ways that her mindset has shifted as she learns to live with chronic pain.
Before we start, here's my disclaimer:
This podcast is not intended as a substitute for professional medical advice, diagnosis or treatment. Make sure you talk to your practitioner about any questions or symptoms.
[interview transcript coming soon]
Thank you for listening to episode 38 of No End In Sight!
You can find Sarah on instagram and twitter @focuswithsarah, and you can find me on instagram and twitter @bennessb. You can find this show on instagram @no.end.in.sight.pod. I'm still slow on posts because I'm still behind on transcripts, but that'll pick up again once those pick up again, which should be soon. I know I keep saying that, but I also keep meaning it!
Next week I'll be talking to a woman with type one diabetes, celiac, and colitis, so make sure you subscribe in your favorite podcast app to find out when new stories come out.
As usual, don't forget that I have a small Facebook Group called Chronic Hustlers for people living with chronic conditions who are self employed. It's quiet but growing, and you'll even find a few podcast guests in the group.
And finally:
This podcast is supported by my cross stitch company, Digital Artisanal. When I'm up for it, I make simple modern patterns that you'll actually want to hang in your home. I love to cross stitch as a way to feel productive during flares when I'm stranded in front of the television. One of these days I'm going to get to work on some spring and summer patterns. I'd love it if you checked us out at digitalartisanal.com.