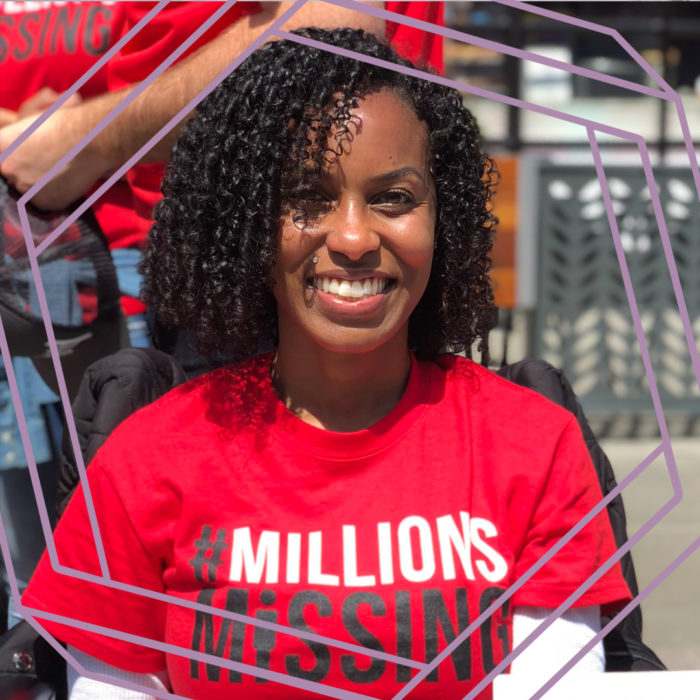 Ashanti Daniel talks ME, hereditary angioedema, asthma, paraneoplastic syndrome, autoimmune autonomic neuropathy, myasthenia gravis and mast cell activation syndrome.
Listen on: Apple Podcasts | Android | Google Podcasts | Stitcher | Spotify
Transcript
Hi, I'm Brianne Benness and this is No End In Sight, a podcast about life with chronic illness.
Quick reminder that I just started a patreon so that I can hire somebody to help me catch up on transcripts. If you've been enjoying this show and you have a couple bucks to spare, I'd be so so grateful if you'd sign up as a patron at patreon.com/noendinsight. I don't have any fun perks set up yet, but once I figure that out I'll make sure that early supporters don't miss them.
Today I'm talking to Ashanti Daniel about ME and hereditary angioedema and asthma and paraneoplastic syndrome and autoimmune autonomic neuropathy and myasthenia gravis and mast cell activation syndrome. Comorbidities are complicated, as I'm sure you all know. Ashanti also worked as a nurse before getting sick, and so she is able to tell her entire story with that additional medical lens.
Before we start, here's my disclaimer:
This podcast is not intended as a substitute for professional medical advice, diagnosis or treatment. Make sure you talk to your practitioner about any questions or symptoms.
[interview transcript coming soon]
Thank you for listening to episode 42 of No End In Sight!
You can find Ashanti on twitter and instagram @AshantiRN and you can find me on instagram and twitter @bennessb. And of course you can find this show on instagram @no.end.in.sight.pod. I post each episode as a story but haven't posted to the main feed in a while because I'm so behind on transcripts – although I finished one last week, yay! But of course, the whole reason that I've started a patreon account is to help with transcripts so I'll go ahead and plug that again: it's patreon.com/noendinsight.
I've got lots more stories in the pipeline, so make sure you subscribe in your podcast app to find out when new episodes are available. And if you've been enjoying this show, I would be so grateful if you'd leave a review on Apple Podcasts so that new listeners know what to expect from the show.
As usual, don't forget that I have a small Facebook Group called Chronic Hustlers for people living with chronic conditions who are self employed. It's quiet but growing, and you'll even find a few podcast guests in the group.
And finally:
This podcast is supported by my cross stitch company, Digital Artisanal. When I'm up for it, I make simple modern patterns that you'll actually want to hang in your home. I love to cross stitch as a way to feel productive during flares when I'm stranded in front of the television. I've got a few fall patterns in the shop that are about to be seasonal, so I'd love it if you checked us out at digitalartisanal.com.